Gilmore Girls (and Gilmore Girls: A Year in the Life) – Gilmore Girls is one of my favorite shows of all time. From the music, to the tender mother-daughter relationship between Lorelei and Rory, to watching Rory grow up, to seeing the characters' relationships with Emily and Richard evolve, I recommend Gilmore Girls wholeheartedly. This is a great type of show to watch with your mom. I enjoyed the Netflix revival as well, and am hoping for more episodes in the future!
New Girl – After a tough break up, the elementary school teacher, Jess moves in with three single dudes. Jess' quirky personality is very relatable. Her fashion sense will make you pine with envy, but the premise of the show – following the (hilarious) stories of these friends in roommates will warm your heart. #TeamNick
Love – Love is a 2016 Netflix original following the story of two widely different characters, the nice-guy Gus who gets cheated on by his girlfriend, and the wild, and recently single Mickey who meet and find themselves uniquely similar. Both characters are relatable in some ways – you can feel for them both in their desperation after just going through a break up, and you end up crying and rooting for them. Warning: Don't watch this show if you're young, and don't watch this show with your parents. Drug use, abuse, and sex shown.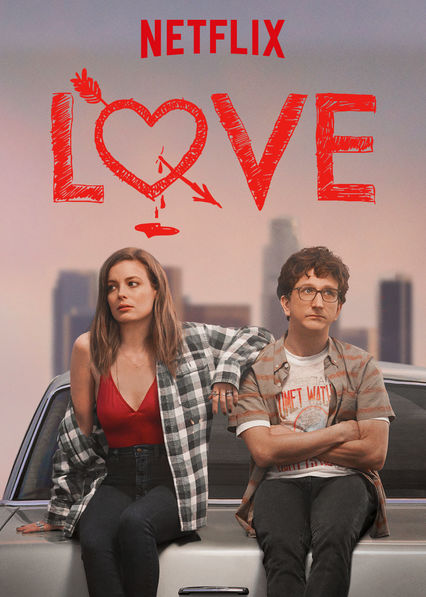 That 70s Show – A classic that I didn't come across until recently. Set in the 70s in suburbia Wisconsin, this sitcom follows a group of friends in high school learning how to grow up while wanting to be grown up at the same time. At first I just started watching this show because there was nothing else to watch. I could have it playing in the background while I scrolled through my phone and computer. As I got into it though, I started laughing along with Fez and Kelso, rooting for Eric and Donna, and shaking my head at Jackie's materialism and Hyde's rebellious attitude. Because there are so many seasons in this show (a total of 8!), you can really get into it and get to know the characters. While it is a nice show to have in the background to keep you entertained since most episodes just seem to have the purpose of making you laugh, there are a handful of episodes that will make you want to stop what you're doing and give all your attention to the show.
 Jane the Virgin – This show has a unique, but interesting plot. Jane, a virgin gets accidently artificially inseminated with the owner of the hotel she works at, which brings a slew of other problems along with it (SPOILER ALERT…) – including her baby getting stolen and being involved in a drug case! The thrill of the drama of this show mixed with the sitcom portion is a unique marriage, but it works!
How I Met Your Mother – One of the best sitcoms of all time. The premise of this show is that a dad (Ted) sits down with his kids and tells the ever so long and complex story of how he met their mother. The story spirals into a 9-season sitcom – with each season there's more stories told and more laughs to be had. Each character brings something unique to the story-line – this show will have you laughing and crying all at the same time before you know it.
Friends – Friends is the type of show you can watch nonstop and get invested in the characters. You'll find yourself singing smelly-cat and saying "How you doin?" in no time! I recommend watching this show for a good time filled with laughs.